Chateau Starriver Hotel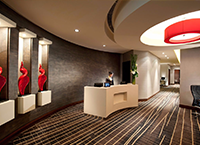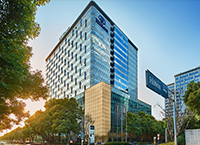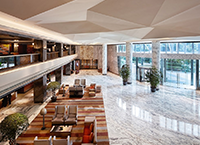 Pudong Chateau Starriver Hotel is located in the center of Lujiazui in Pudong, Shanghai, which is near Pudong Business Center. It only takes 10 mins to go to and return from World Expo Exhibition.
Pudong Chateau Starriver Hotel is based on Mediterranean Castle with European palace style. There are 18 floors with all kinds of luxury rooms, 3 Characteristic Restaurants, German Bar, International Conference Center, Muti-Function Meeting Rooms, the Recreational Amenities, SPA and so on. Besides, The hotel has high-level security system with all-needed supporting facilities, such as Parking lot, Mall, Business Center and so on.
Luxury Room
Luxury Room is designed by international top designers, offering high-quality accommodation. Each room is capacious and comfortable with 47 m2 and garden-view. The hotel supplies flexible mattress to meet different request.
There are an air-conditioner, alarm clock, balcony, bathrobe, bathtub, shower, free mini bar, high-speed internet, iron, blower and so on. The customer could enjoy the outside swimming pool and gym.
Discount Price for the Forum: CNY 750.00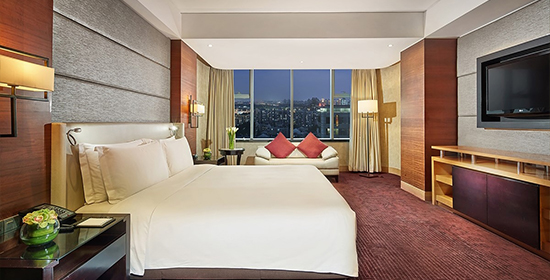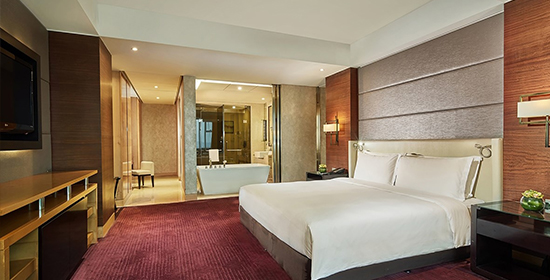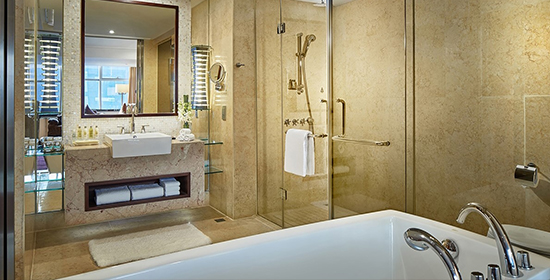 Business Room
Each room is capacious and comfortable with 47 m2 and garden-view. The hotel supplies flexible mattress to meet different request.
There are an air-conditioner, alarm clock, balcony, bathrobe, bathtub, shower, free mini bar, high-speed internet, iron, blower and so on. The customer could enjoy the outside swimming pool and gym.
Discount Price for the Forum: CNY 1,280.00